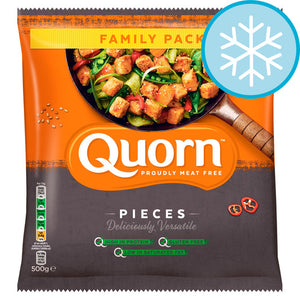 Vegetarian
Meat free savoury Pieces, made with Mycoprotein™
Mycoprotein™ is a nutritious form of quality protein, naturally low in fat and high in protein and fibre.
Create loads of great tasting family recipes with Quorn's delicious vegetarian Chicken Pieces. From Tikka to a creamy, chicken and mushroom pie, they are sure to be a winner at teatime. Of course, they're high in protein and low in saturated fat too.