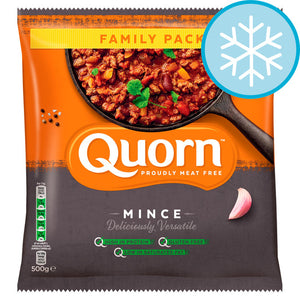 Vegetarian
Meat free Mince, made with Mycoprotein™
Mycoprotein™ is a nutritious form of quality protein, naturally low in fat and high in protein and fibre.
Whether you fancy feeding your family a hearty Bolognese, or a spicy chilli, Quorn Vegetarian Mince is brilliantly versatile. Try it in your favourite recipes (great in lasagne) and plus it's a great source of protein*, fibre and is low in saturated fat. Use straight from the freezer.